Here we have provided a detailed description of what an affiliate program is, how you can register to participate in it, and how you can make money in it.
First you need to understand what actually constitutes an "affiliate program".
This type of income stream can offer you a good opportunity to generate passive income. You will receive a percentage of the amount of the fee of the financial transaction made by the customer that you referred.
After registering on Alfacash service, you will be able to choose from a variety of promotional materials (banners and landing pages) to use that will make your job as simple as possible. All that you need to do is to invite visitors to visit our website by posting promotional materials on your home page, blog, forum, question and answer service, bulletin board, as well as on your social network pages and other resources. Your link will contain a unique code that will identify that the visitor was referred by you.

We will now discuss the affiliate registration process.
1. When creating an account on our site, you are automatically enrolled in the affiliate program, and you will have the opportunity to invite referrals. The more referrals you have, the more you profit from any orders that they place. In order to start receiving income, you need only provide your affiliate link to the referral, which he must use. After completing the registration process, the referral is automatically assigned to you for 3 months. If your referral does not create an account on the Alfacash service, then the customer will be considered your referral within 1 day (as determined by the cookie in your browser) after clicking on your link, and you will also receive income from all transactions completed by the referral during this period.
You can find more information about registration, including the subsequent verification of your account, HERE.
2. In order to receive a constant income stream from all of your referral's transactions, you need to ensure that he signs up for the service using your link. You can find all promotional materials and additional information on your personal page at: https://www.alfa.cash/referral/tools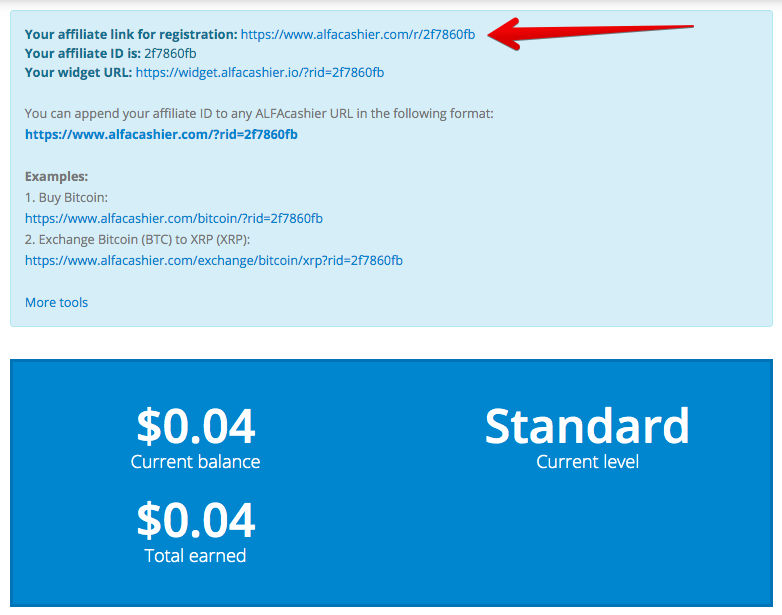 ​
3. Any actions taken by your referral, including exchanges, purchases or sales, will bring you a certain percentage of the profit in accordance with your status in the Affiliate Program. The following is an example of a Bitcoin purchase made using Perfect Money. To successfully complete the order, you need to fill in all the fields.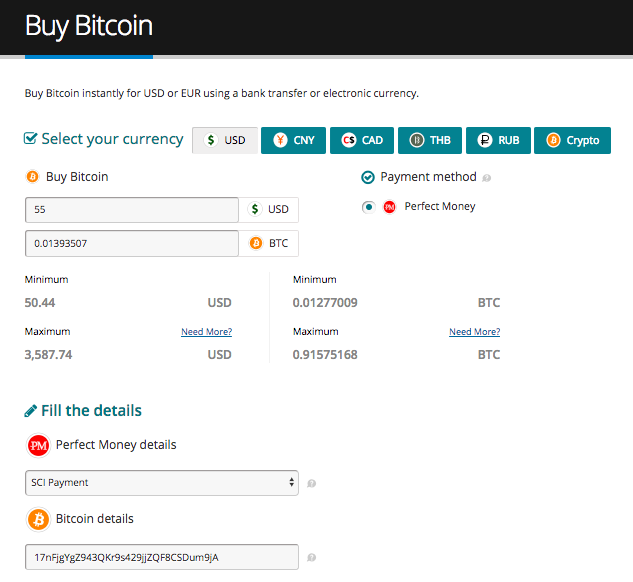 ​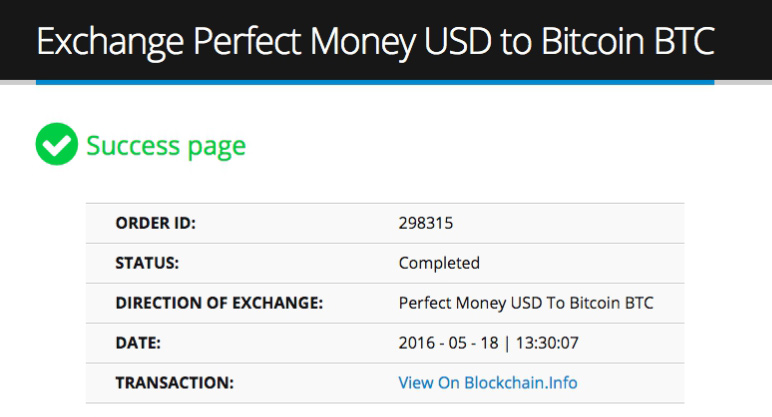 ​
4. You will receive your first referral fee. Congratulations!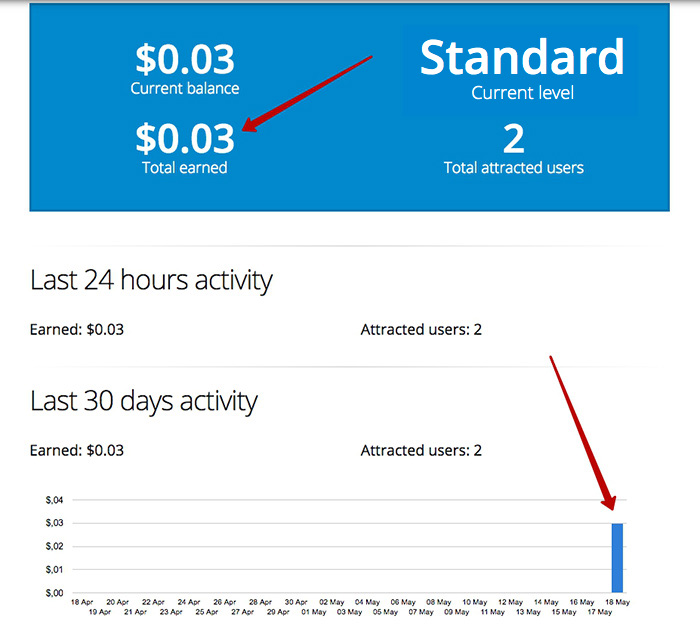 ​
5. The percentage of your profits will grow together with the number of users that you refer and the revenue that they generate. You can always view your current affiliate status HERE.

​
Earn money by exchanging cryptocurrency and electronic currency and helping others do so as well!
If you have any questions, you can get in touch with our Support Team.
We hope you find our new service easy and convenient to use.
Regards,
Alfacash team.