Please note: if you're paying first time from your Yandex Money Account - your payment will be on hold for 12 hours. Currency rate will be updated after 12 hours. Next payments will be processed instantly without any delay. You can read more about "hold" status here.
The displayed warning indicates information about delay when you place your Yandex.Money order: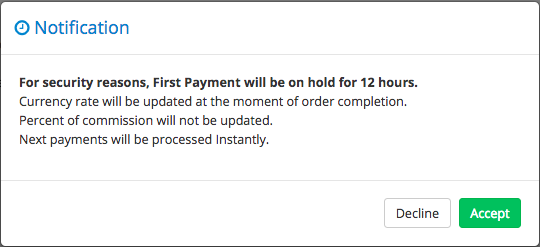 ​


In this example guide we will show you how to pay your order with Yandex.Money:
Example: exchange Yandex.Money -> Bitcoin.
1. Select appropriate exchange direction involving Yandex.Money at ALFAcashier's home page. In our case: we choose Yandex.Money -> Bitcoin
2. Click the "Exchange" green button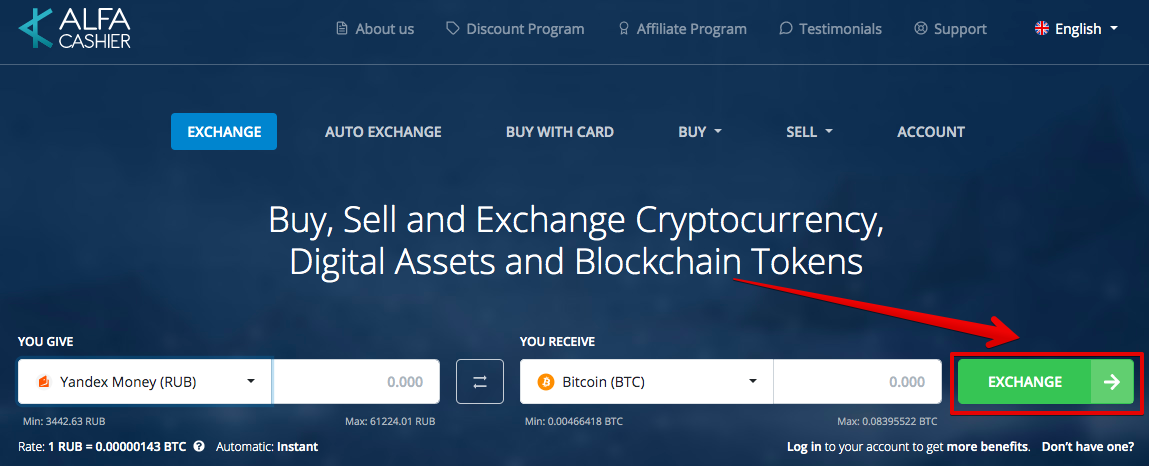 ​
3. Now you need to enter the required amount of destination currency (2) (in our example: Bitcoin) or source amount (1) (in our example: Yandex.Money) you'd like to exchange. If you change destination amount the source amount will be automatically re-calculated and vice versa.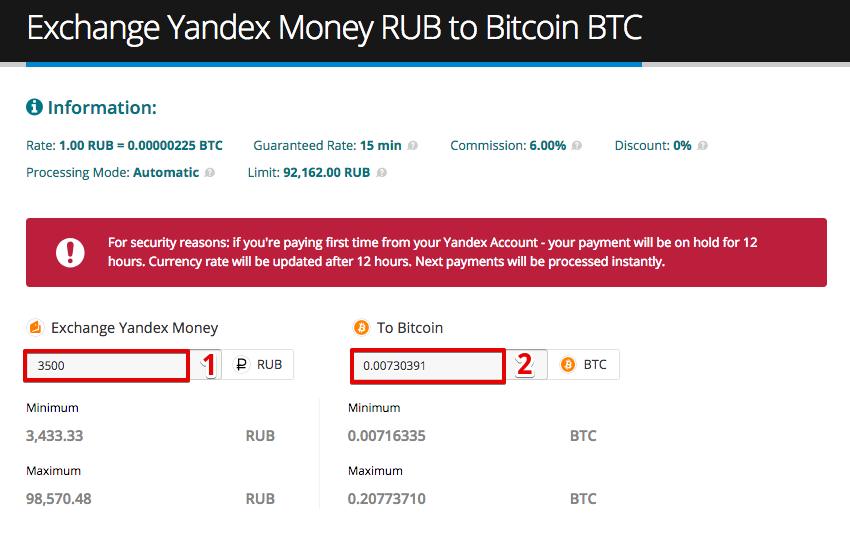 4. a) Enter your e-mail address (1) (if you'd like to get an e-mail when your exchange order finishes or leave it blank, e-mail field is completely optional).
b) Enter your Bitcoin address (2) where exchanged funds will arrive. Make sure to provide the correct address you own! In our example the destination address - is the Bitcoin address.
c) If you're logged in you can save this wallet's address for the future re-use or use previously saved wallet.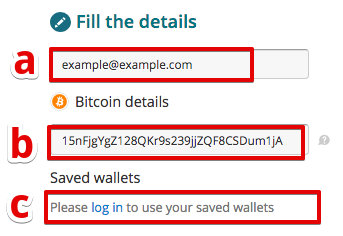 Please Note: If your destination currency is XRP, Monero or NEM and you are transferring cryptocurrency to an online wallet, exchange or any other third-party service, you must specify appropriate Destination Tag for XRP, a Payment ID for Monero or Message for NEM, otherwise you can click on 'No Destination Tag', 'No Payment ID' or 'No Message' checkmark and leave it blank.
5. Accept the service terms (1), resolve the CAPTCHA (2) and then click on the Submit (3) button.

6. The next page is the payment system page. You need to send exact amount displayed (2) to our deposit address (3).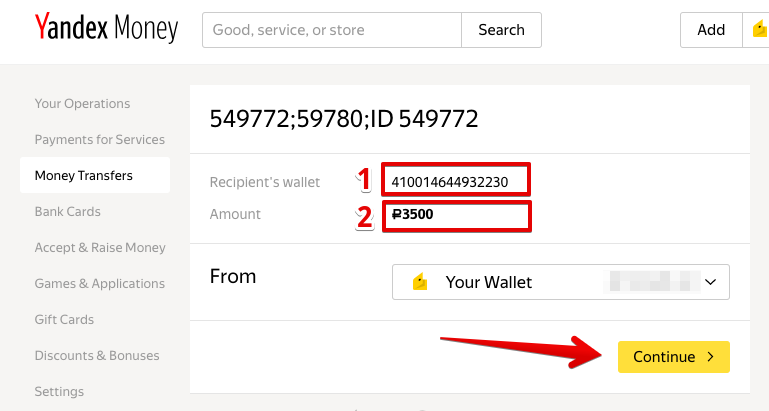 ​
5. Congratulations! Your order has been completed.
We hope you find our service easy and convenient to use.
Best wishes,
​Alfacash team.